Production of space, territorial borders, migration and transnational

routes of escape in fine arts
June 10th – July 3rd 2016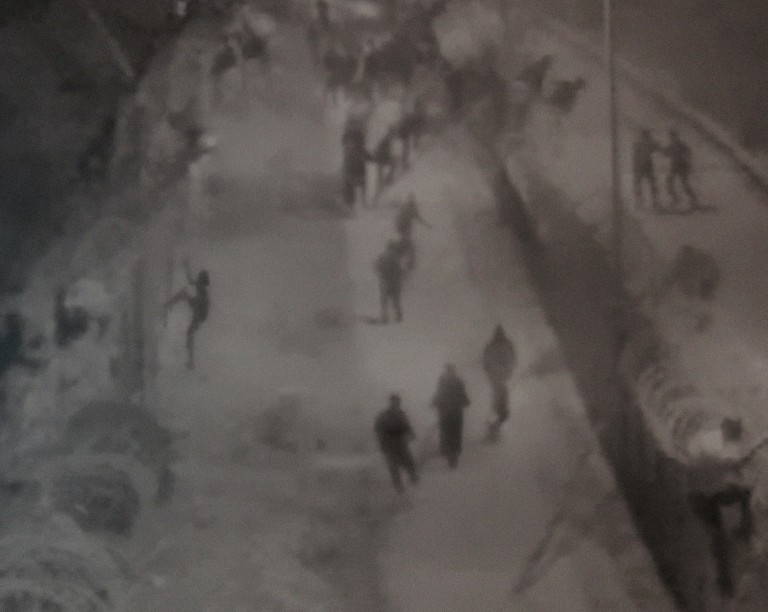 Venue

Press Conference
Opening

Duration

Free Entrance

FRANZ JOSEFS KAI 3, Franz Josefs Kai 3, 1010 Vienna


Thursday, June 9, 10:00 a.m.

Thursday, June 9, 6:00 p.m.


June 10 – July 3, 2016


11:00 a.m. - 8:00 p.m.

The coordinates of the exhibition Geography lie along the tangents of a long-term, international research project on production of space as a social formation. Thus, the exhibition focuses virulent topics of these days, the project has not been conceived on the fly. It is based on years of research. In formally and conceptually different approaches the individual works and interventions

are tackling questions of

social transformation processes that are tied back to the current real territorial and political conflicts, while they claim to artistic aesthetic level at the same time strong expression

.
Kader Attia (F), Hubert Blanz (A), Ramesch Daha (A), Peter Fend (US), Quin Ca (CHIN), Carl Michael v. Hausswolff (SE),
Dariusz Kowalski (PL), Masha Poluetkova (RU), Gabriele Sturm (A), Ruth Schnell (A), Peter Weibel (A),
Kateryna Zavoloka und Dmytro Fedorenko (UA)